Teacher Training 2019
Yoga is your passion and you want to deepen your knowledge and practical skills? Our training gives you the opportunity to become a yoga teacher!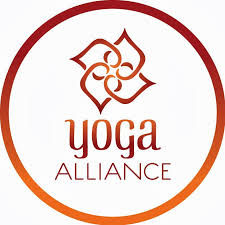 Train as a Yoga-Instructor and receive your 200-Hours Yoga Alliance certificate!
DATES
Saturday 12. Oktober
Sunday 13. Oktober
Saturday 19. Oktober
Sunday 20. Oktober
Saturday 2. November
Sunday 3. November
Saturday 9. November
Sunday 10. November
Saturday 14. Dezember
Sunday 15. Dezember
Saturday 11. Jänner
Sunday 12. Jänner
Saturday 25. Jänner
Sunday 26. Jänner
Saturday 1. Februar
Sunday 2. Februar
Saturday 8.Februar
Sunday 9. Februar

COURSE CONTENT

You will learn how to lead a Vinyasa Flow Yoga class. The training contains: practical and theoretical workshops as well as Asana practice. After the final examination you will get the certificate (200-Hours-Yoga Alliance).
YOGA TECHNIQUE
Asanas, orientation & variations
Assistance & support (tools, hands-on)
Yoga anatomy & physiology
Meditation & relaxation techniques
Breathing techniques
YOGA METHODOLOGY
Composition of a Hot Yoga Vinyasa class
Individual sequences
Communication
Demonstration
Voice, language & presentation
YOGA IN GENERAL
Yoga philosophy & history
Yoga business & organization
Yoga as a profession
Other yoga styles
INSTRUCTORS
Mag. Raphaela Pruckner
Raphaela is the studio owner, a Yogini and a yoga instructor. She has been teaching yoga for 7 years and led more than 2000 classes. Raphaela will be responsible for the composition of the classes, sequencing and Asanas.
Peter Raidl
Peter is a sports scientist, yoga instructor and is currently attending a training to be a training therapist. He will pass on his vast anatomical knowledge and teach Asanas.
Mag. Carina Haimbl
Carina is an instructor and a private tutor for Fitness, Yoga, Pilates and Coaching, with over 10 years of experience. She will teach history and philosophy as well as guide you through relaxation and meditation.
…and other guest instructors…
ADDITIONAL

Free membership during the training.
Self-studying between training weeks.
PREREQUISITE
You should be practicing yoga for 1 year and be keen to learn new skills.
TUTION FEE
3.100 EUR (incl. 20 % tax)
2.900 EUR (early bird, payment until 31.3.2019)
REGISTRATION

If you are interested in participating, please send us a short application mail: office@hotyogavienna.at